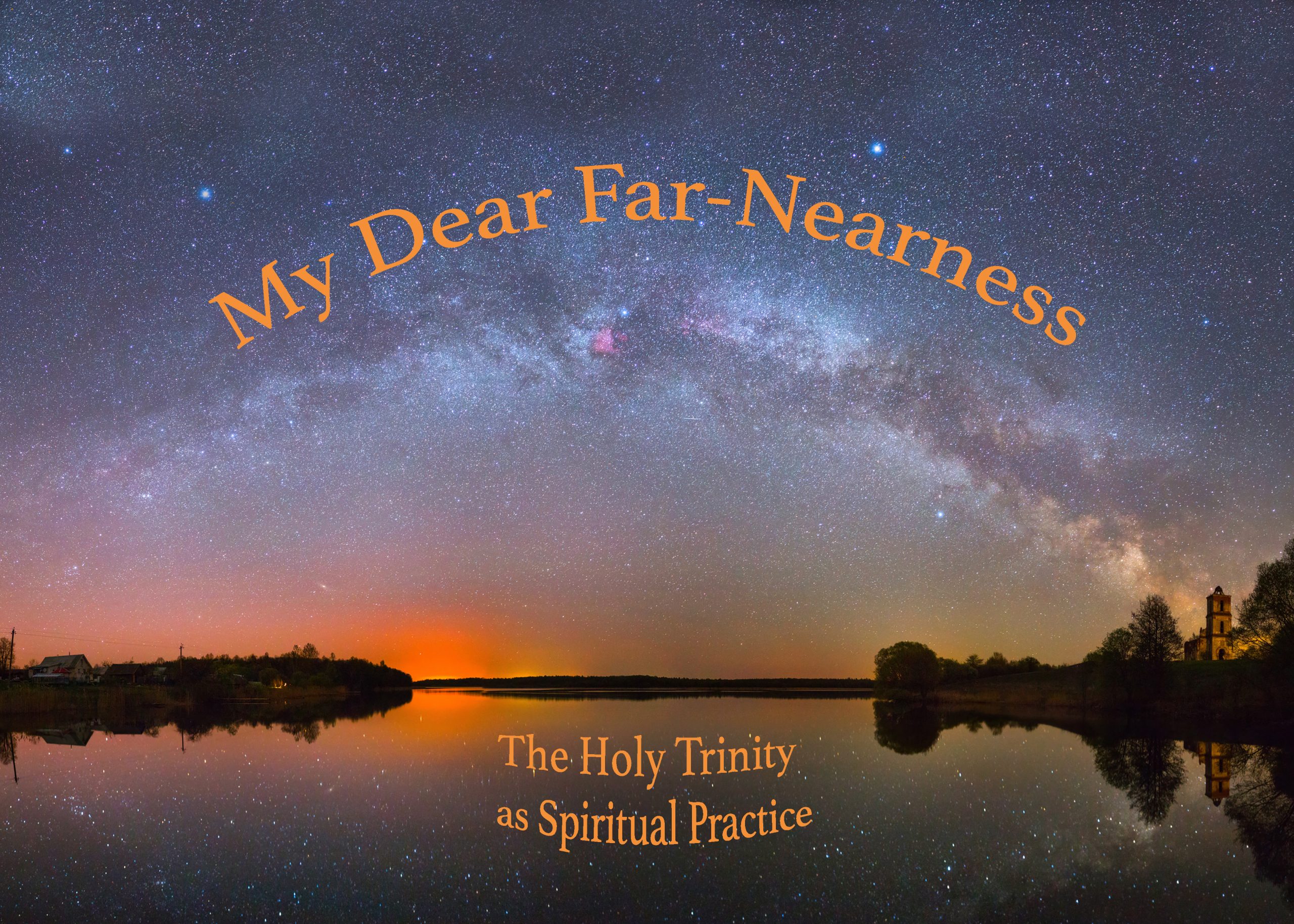 My Dear Far-Nearness by Robert A. Jonas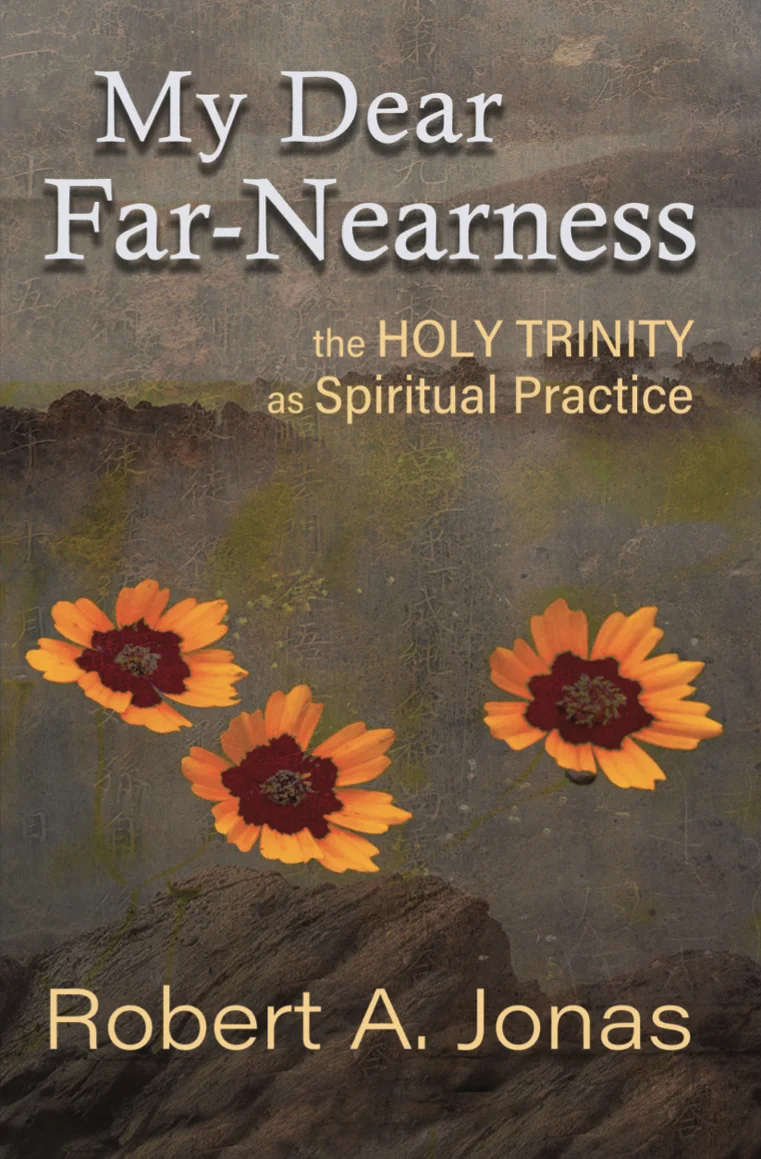 These are some of the Christian Mystics who have inspired this book.
What People Are Saying…
Introduction
My Dear Far-Nearness is a ground-breaking exploration of the Holy Trinity–not as dogma, doctrine, or belief, but rather as three dimensions of spiritual awareness. The book's title is a name for God used by the 14th century mystic, Marguerite Porete.
Echoing the theories of perception outlined by Aristotle and Thomas Aquinas, Dr. Jonas shows that as we come to know each "Person" of the Trinity, we access a particular aspect of our awareness, and come to know ourselves from within what St. Paul called "the mind of Christ." Gospel stories offer glimpses about Jesus' sayings and behaviors, but more and more people wonder about Jesus' awareness. What spiritual practices might help us to experience the same consciousness that Jesus likely experienced? Each day we are inundated with information about the terrible problems we face–environmentally, politically, culturally, racially, economically, medically, and technologically. We are at a crossroad now, where we might say that more information will not save us. We need transformation as much as information, a transformation of how we perceive ourselves, others and nature. We need a revolution of our awareness, one that leads to radically inclusive kindness, empathy, love, and justice. This book unpacks the Christian Holy Trinity as a transformational path that challenges us to discipline our conscious lives, and to align our awareness in the direction of truth, goodness and beauty–in the quiet of solitude, and in the dancing dynamics of relationships and community.
My Dear Far-Nearness will appeal to anyone drawn to mindfulness meditation and contemplation, especially to Christians (and former Christians) who have discovered the value of silence, and Eastern spiritual paths such as Taoism, Hinduism, and Buddhism. The book is not only theological and philosophical – it is also immensely practical, providing a wealth of practices to help us open our awareness to the reality we call "God," who is always right where we are, and never somewhere else.
Dr. Jonas writes as a Christian who seeks holiness and wisdom wherever he is led on the contemplative journey. As a psychotherapist, spiritual director, musician, and lay theologian who founded The Empty Bell, a sanctuary for contemplative practice, this book is the fruit of a lifetime of study, practice, and prayer.
The book has been warmly received by seminary professors, retreat leaders, and spiritual directors from a range of religious traditions.
To supplement the book, this website also introduces several Christian mystics whose experience of God gave them deep insights into the Persons of the Trinity. The teachings of these mystics have guided Dr. Jonas' exploration of trinitarian consciousness. Each mystic was particularly drawn to one of the Persons of the Trinity, even while experiencing each of the Persons as a microcosm of the others. What follows on this website are glimpses of these mystics. They will be explored more extensively in a future book by Dr. Jonas.
Dr. Jonas continues to host Christian and interfaith gatherings at The Empty Bell. Since 1994, the Empty Bell has been a center for contemplative practice and learning, offering the intimacy, candor, and safety of a small group setting as participants share their spiritual paths.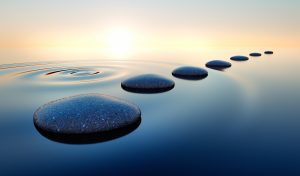 The Holy Trinity is not merely an abstract doctrine – it is a living experience that we can learn to practice in solitude, relationships, and community. My Dear Far-Nearness explores the three "Persons" of the Christian Trinity as a mirror in which we cultivate three corresponding aspects of our awareness. We learn that what we see is what we are. Like the First Person we can know ourselves, God, and others as Mystery. Like the Second Person we can know ourselves, God and others in the interpersonal dimension of I-thou awareness. And like the Third Person, we can know ourselves, God, and others from within the "we" Spirit of interbeing in community: "wego" instead of ego.
My Dear Far-Nearness presents a wealth of spiritual practices that help us attune our awareness to the Divine Mystery and to grow in wisdom and love with others. The doctrine of the Holy Trinity assumes that each Person of the Trinity circulates in the other two. Each Person, and each dimension of our awareness is a fractal of the others. But generally, we won't experience this unless we take up certain spiritual practices. Diligent, purposeful practices awaken us to each dimension of awareness. As we mature in these practices, they will begin to happen on their own. Sometimes we will dwell in mystery and unknowing; sometimes in the vibrancy of I-thou relationships; and sometimes in the "we-ness" of community participation. Each aspect of our awareness can be experienced as divine. Here is a sampling of practices for each Person.