My Dear Far-Nearness by Robert A. Jonas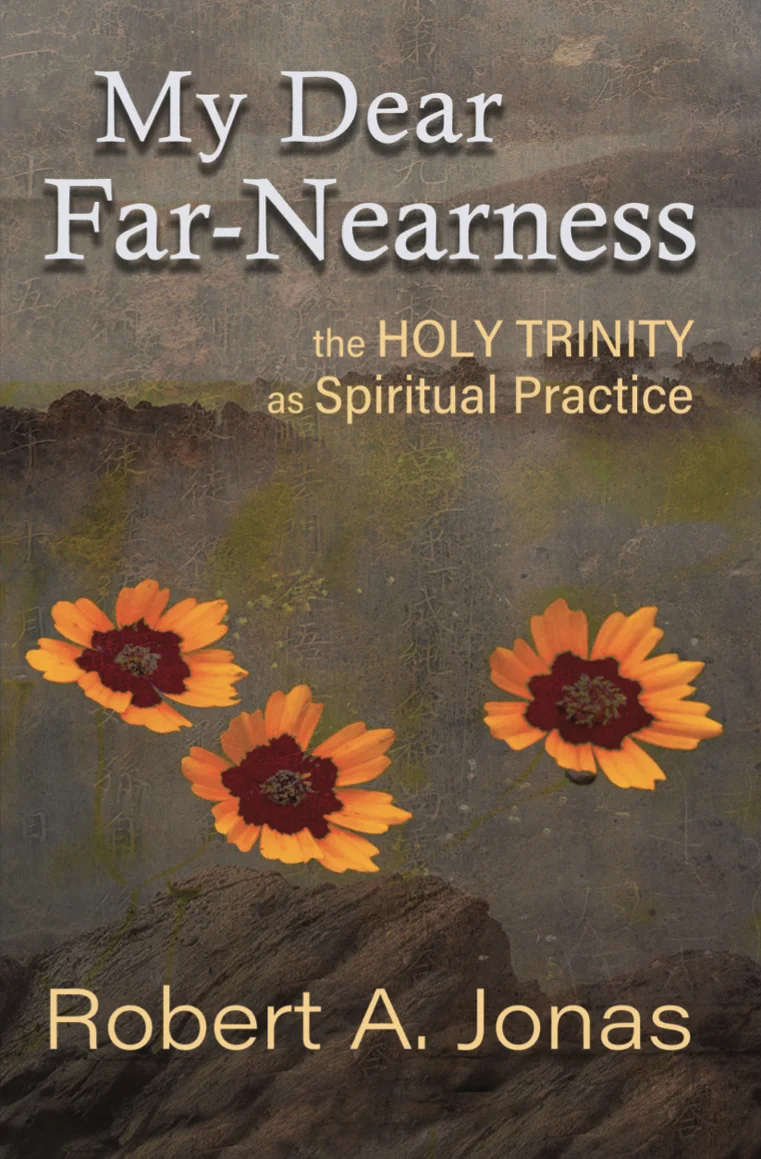 These are some of the Christian Mystics who have inspired this book.
What People Are Saying…
I am doubly thrilled and inspired to read My Dear Far-Nearness. Jonas explores themes that are central to my heart, and so important for contemplative Christians who wonder how to access the Triune Mystery in their spiritual practices.
My Dear Near-Farness is a wide-ranging, warm work that fruitfully explores the nature of the Christian Trinity from a novel perspective: immanent as well as transcendent, in kataphatic and apophatic terms, through a personal journey that is centered on Catholic mysticism but is profoundly ecumenical. Robert Jonas' telling of this journey is timely, as Christian-based seekers increasingly incorporate ideas and practices from many sources – mindfulness meditation, psychotherapy, religion, and philosophy. Highly recommended.
The Doctrine of the Trinity is perhaps the most difficult and puzzling doctrine in Christian theological reflection. And as a historian of religions and Lutheran-Whiteheadian process theologian, I must confess that the Doctrine of the Trinity plays very little role in my own faith and theological reflection. But my encounter with Robert A. Jonas' book, My Dear Far-Nearness has brought me to think more deeply about the Trinity as his insights have creatively transformed my own. Jonas' approach is grounded primarily in his work as a psychotherapist, pastoral guide, and spiritual director and leader of contemplative retreats. His is a contemplative experiential understanding of God which allows him to dive deeply into what is means to identify oneself as a Christian, what it means to be human from a Christian perspective, and how given this we might contribute to the spiritual, social, environmental, and political issues now threatening human life on Planet Earth. And by the way, perhaps figuring out what the theologians attending the Council of Nicaea were reflecting about.
This is a good book. Read it. Practice it. Learn its moves, beyond dogmatic formulas, and explore the transformative consciousness that upwells within each present moment. We need a freshening of our well-used doctrinal formulas, for they have often become off-putting and now sound pretentious. Jonas draws on decades of contemplative practice and speaks from within that practice to enliven our traditions and allow our minds to open to the vast love that is always near, creating beloved community.
This book is a precious gift to the contemplative community, especially Christians yearning for a more interior, immediate, and immanent connection with their own awareness, the sacred meeting place of Unity.  Jonas's book is a wonderful expression of the author's spiritual evolution and awareness as a Christian in dialogue with other faiths. The book's final chapter particularly stands out to me: it is beautifully written and a perfect way to come in for a landing. The generosity of heart that informs My Dear Far-Nearness will reach all serious readers.
"In bringing the three divine Persons of the Holy Trinity—Creator, Incarnate One, and Holy Spirit—right into the eternal present moment of our daily lives, Jonas artfully shows us how we can awaken to the Holy Trinity within ourselves and experience extraordinary holiness in the midst of the ordinary. Ultimately, through self-emptying and inwardly listening for the Divine Voice, we can awaken to our true Self where all distinctions between the three Persons dissolve and we find ourselves in a dance-around of love, as Jonas describes it, where only God remains. Such moments in the transformation of consciousness reveal to us, not so much a new understanding of the Holy Trinity but, rather, a new sense of ourselves as being what Jonas calls a holy Presence, now living and breathing the mystery of the Holy Trinity into our everyday lives."
"Robert Jonas's fresh, provocative take on the Holy Trinity is an eye-opener—certainly for Christians but also for non-Christians, most of whom view the Trinitarian doctrine as an article of faith rarely contemplated by the faithful themselves, and 'the Father, the Son and the Holy Ghost' as so much mumbo jumbo. Jonas's integrative approach (science-religion, East-West, spiritual-material, spiritual-psychological, unity-diversity) and his practical orientation centered on direct spiritual experience will resonate not only with contemplative Christians but also with Hindus and Buddhists and the mystically inclined of any tradition and no tradition, as well as all the unaffiliated seekers and consciousness explorers who long to unite with the Infinite."
My Dear Far-Nearness is a one-of-a-kind book from a one-of-a-kind author. It distills a lifetime of spiritual practice and analytical reflection. Robert Jonas has long been at the forefront of lived Christian-Buddhist dialogue. Before "double religious belonging" became a topic of intense academic interest, he patiently blazed a path of contemplative study and firsthand participation, drawing deeply from the wells of these traditions. His journey carried him into close association with giants like Henri Nouwen and the Dalai Lama, led him to vocations as a psychotherapist, a musician (on the Shakuhachi Zen bamboo flute), and a spiritual director.

For Jonas the Trinity is what we might call a divine way of life. This central theme seamlessly integrates the wide variety of perspectives that intersect in Robert Jonas's own career, those of psychotherapist, mystic, teacher, musician, activist, scholar.

It is ironic that the theology of the Trinity—whose entire substance is the oneness of the many or the complexity of divine unity—is itself so rarely communicated through manifold media. The Trinity is not an esoteric doctrine: on the contrary, it is immediately relevant to human experience. My Dear Far-Nearness bridges the gap between academic theology and spiritual practice and shows how a Trinitarian understanding provides a pathway to the transformation of human consciousness.
My Dear Far-Nearness is a ground-breaking exploration of the Holy Trinity as three dimensions of spiritual awareness. The book's title is a name for God used by the 14th century mystic, Marguerite Porete.
Echoing the theories of perception outlined by Aristotle and Thomas Aquinas, Dr. Jonas shows that as we come to know each "Person" of the Trinity, we access a particular aspect of our awareness, and come to know our true selves. How do we recognize our "true self" and how does it relate to what St. Paul calls "the mind of Christ"? What spiritual practices might help us to experience the same consciousness that Jesus likely experienced?
My Dear Far-Nearness will appeal to anyone drawn to mindfulness meditation and contemplation, especially to Christians (and former Christians) who have discovered the value of Eastern spiritual paths such as Taoism, Hinduism, and Buddhism. The book is not only theological and philosophical – it is also immensely practical, providing a wealth of practices to help us open our awareness to the reality we call "God," who is always right where we are, and never somewhere else.
Dr. Jonas writes as a Christian who seeks holiness and wisdom wherever he is led on the contemplative journey. As a psychotherapist, spiritual director, musician, and lay theologian who founded The Empty Bell, a sanctuary for contemplative practice, this book is the fruit of a lifetime of study, practice, and prayer.
The book has been warmly received by seminary professors, retreat leaders, and spiritual directors from a range of religious traditions.
To supplement the book, this website also introduces several Christian mystics whose experience of God gave them deep insights into the Persons of the Trinity. Each mystic was particularly drawn to one of the Persons of the Trinity, even while experiencing each of the Persons as a microcosm of the others.
Dr. Jonas continues to host Christian and interfaith gatherings at The Empty Bell. Since 1994, the Empty Bell has been a center for contemplative practice and learning, offering the intimacy and candor of a small group setting as participants share their spiritual paths.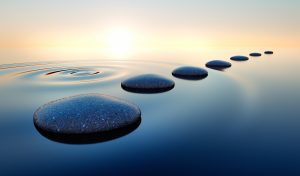 The Holy Trinity is not merely an abstract doctrine – it is a living experience that we can learn to practice in solitude, relationships, and community. My Dear Far-Nearness explores the three "Persons" of the Christian Trinity as a mirror in which we see three corresponding aspects of our awareness. Like the First Person we can know ourselves, God, and others as Mystery. Like the Second Person we can know ourselves, God and others in the interpersonal dimension of I-thou awareness. And like the Third Person, we can know ourselves, God, and others from within the "we" Spirit of interbeing in community: "wego" instead of ego.
My Dear Far-Nearness presents a wealth of spiritual practices that help us attune our awareness to the Divine Mystery and to grow in wisdom and love with others. The doctrine of the Holy Trinity assumes that each Person of the Trinity circulates in the other two. Each Person, and each dimension of our awareness is a fractal of the others. But generally, we won't experience this unless we take up certain spiritual practices. Diligent, purposeful practices awaken us to each dimension of awareness. As we mature in these practices, they will begin to happen on their own. Sometimes we will dwell in mystery and unknowing; sometimes in the vibrancy of I-thou relationships; and sometimes in the "we-ness" of community participation. Each aspect of our awareness can be experienced as divine. Here is a sampling of practices for each Person.
Practicing the First Person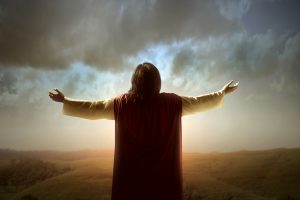 Practicing the First Person in solitude
The First Person of the Holy Trinity is the Creator, the ultimate, and limitless Source of the entire cosmos. This holy Source can't be grasped and known by our senses or by intellect and words. The First Person is ultimately unknowable and yet can be glimpsed when we surrender everyday ways of knowing, and touch into the mystery that we are.
The most effective way to experience the First Person is in solitude and stillness as we learn to be present, letting the swirl of thinking, worrying, remembering and planning pass through the limitless open space of our awareness. In the Presence of the First Person we are fully present, continually witnessing and detaching from the objects of our awareness. When we dwell in awareness itself, rather than on the objects of awareness, we are in the domain of the First Person. This open awareness is a gift of the Creator, and the ambiance of this awareness is love.
This practice of inner witnessing can be adapted for use in relationships and in community.
Sit in a quiet place, close your eyes, and bring awareness to your breath. There's no need to control your breathing; simply notice each breath as it arises and falls away. You might imagine that God is breathing you.
When you get drawn into thinking or noticing sounds or bodily sensations, return your focus to the breath. Continue to notice what's going on within and outside you, but be aware that you are riding the breath of God who is experiencing what you are experiencing.
If your mind is unsettled and you are lost in fantasy, daydreaming, analyzing, or other distractions, anchor your awareness to the present moment by counting each breath. Count each exhalation and see if you can be present for ten breaths in a row. If you lose track, start again at number one. If you do get to ten, don't consider it an accomplishment: the point is, are you present to what is happening now?
As you breathe, notice that you can witness your thinking and remembering without attaching to any thoughts or images passing through your mind, or any sensations passing through your body. It's like sitting on the shore of a peaceful river, watching memories, sensations, and worries float by, like boats. Thoughts and memories are not our enemy; in fact some of them might be blessings, insights or healings.  
When our minds are quieted, we are available to the eternally free and boundless love that continually arises from the timeless awareness that is Creator.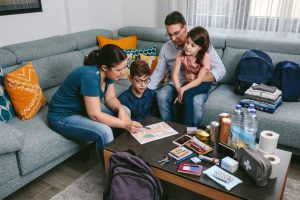 Practicing the First Person in relationships
From within First Person awareness we practice mindfulness and detachment so that awareness itself can be the ground of our relating to others.
For example, when we talk with someone, we try to cultivate the inner spaciousness of the First Person so that we are free to respond with thoughtfulness and care rather than simply to react. We try to stay in touch with our inner eternal silence as we speak and listen. When we notice negative reactions to someone – for instance, judgment, jealousy, or aversion – we pause to return to inner silence and objectless awareness, where clear discernment takes place.
Speaking and listening are a kind of dance in our awareness; we are continually dancing between our inner experience and what we are hearing and seeing from the outside. This dance is called empathy, freely moving between inside and outside, and not getting stuck too far outside or inside ourselves. This freedom is the open, unattached, sky-like openness of First Person awareness.
In First Person awareness, we try to listen to other people without being encapsulated by our private narratives about them. We release others from what we think we know of them from previous interactions. We also release them from ourselves and from any tendency to use or exploit them for our own purposes. Standing within the First Person, we step into sacred Unknowing in all our relationships. As we listen to others we simultaneously listen from within for guidance that comes from the sacred Nowhere of unconditional love.
Practicing the Second Person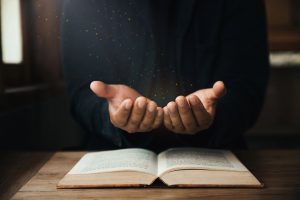 Practicing the Second Person in solitude
The Second Person of the Holy Trinity is embodied in Jesus Christ. He is the Son, the Second Person of the Trinity. And yet, Jesus wanted all beings to ex