Introduction to The Mystics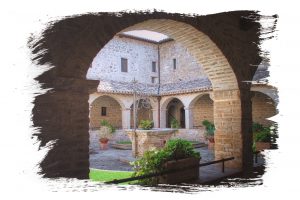 The glimpses of Christian mystics highlighted here are not included in the book, My Dear Far-Nearness, but they do provide the reader with a rich historical, theological and spiritual background for the vision of the experiential Holy Trinity presented in the book.
Jesus of Nazareth was a faithful Jew who trusted and lived in accordance with his sacred Hebrew tradition. His teachings are based on a fundamental assertion found in the first book of the Bible: human beings are created in the image and likeness of God (imago Dei) (Genesis 1:26). After Jesus was executed, his followers struggled with their religious identity. Would they continue in the Hebrew tradition, or, through their relationship with Jesus, were they experiencing something new? In the 4th and 5th centuries Christian leaders gathered in several councils to seek agreement on God's identity, Jesus' identity, and what followers of Jesus believe. Their conclusion was that ultimate reality, the sacred Source of the cosmos, is a dance of unconditional Love (Greek: perichoresis) among three simultaneous centers of subjectivity: Creator, Christ, and Holy Spirit. They called these three centers "Persons" (Greek: hypostases or prosōpons), each one distinct from the others, but also identical with them (Greek: homoousios, "of one substance"). The conclusions of these councils about the nature of God have significant implications about the nature of human identity: to be made in the image and likeness of God means that human beings are made in the image and likeness of the Holy Trinity.
Christian mystics are ordinary people who have looked deeply into their lives and awareness, and discovered a Trinitarian dimension – that is, they experience God as a sacred dance, a perichoresis (a dance-around of Love) in which each "Person" of the Holy Trinity is a microcosm or fractal of the whole. Mystics experience themselves as living within this dance. Christian mystics can be trustworthy guides as we learn to experience the presence of God in the Three "Persons" of awareness. Through study of the Gospels, meditation, contemplation, and prayer, these holy men and women experienced a reformation and transformation of their awareness, one that mirrored Jesus' personal consciousness – what St. Paul called "the mind of Christ." Our faith is that Jesus' human-divine awareness was always circulating through the Persons of the Trinity.
My Dear Far-Nearness explores each Person of the Holy Trinity (traditionally called Father, Son, and Holy Spirit, or First, Second, and Third Persons). In this section of the website, we offer glimpses of several mystics who, in their writings, tended to highlight the First, Second, or Third Persons of sacred consciousness. They could perceive the Holy Trinity that transcends them because they had inwardly rooted themselves in each aspect of awareness that corresponds to the Persons. This view of Christian life follows from the teachings of Aristotle who surmised that what we see is what we are. Thomas Aquinas followed with his notion of connaturality. My Dear Far-Nearness explores these understandings by suggesting that we can only understand or glimpse the Holy Trinity from within our own trinitarian awareness. We can only glimpse the ineffable Mystery of God from within our own mystery; we can only experience the reality of Christ from the viewpoint of Christ within us; and we can only truly experience the Holy Spirit from the presence of the Spirit within us. As the Dominican friar, Meister Eckhart once wrote, "The eyes through which I see God are the same eyes through which God sees me." In a sense, God is relating to God within each of us. No separation–only the mystery of relationships that honor the other in trinitarian fashion.
The First Person is Creator, a Mystery within and beyond us. Scientists glimpse this Mystery when they note that we live in a cosmos composed of at least two trillion galaxies in the known universe, that each galaxy includes several billion suns, and that 99.9% of the cosmos is interstellar dust, "dark" matter, and "dark" energy — none of which can be directly observed. Science will never achieve a final understanding of our ultimate situation. But First Person awareness can help us to discern and to live what is ultimately true. The Second Person is Jesus Christ, who embodies the Presence of Creator and is our ultimate I-Thou relationship. The Third Person is the Spirit, who moves among us, inspiring us to co-create just, safe, and beloved communities. When we live from within the movement of these Persons, we become free, whole persons — no longer only a consumer, owner, seller, or whatever social role we play.
These mystics shared a desire to experience God directly, especially in silence and solitude. They understood that God as a Holy Trinity is not only "out there," somewhere beyond us, and not merely a doctrine to be believed, but also right here with us and within us. These mystics and others have inspired My Dear Far-Nearness.
First Person Mystics: Introduction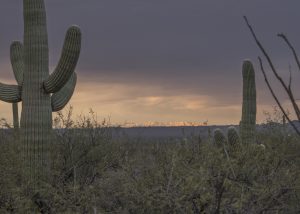 Many Christian mystics were particularly drawn to the First Person, the dimension of God that transcends the material world, our five senses, and our capacity for cognition and image-making. The First Person of the Holy Trinity is the Creator, the Father/Mother, the unfettered Mystery of God that has no specific location. It is everywhere, both beyond and within us. Jesus called the Creator his Abba (Aramaic: Daddy, Papa). When we go spelunking into our depths as persons, we can detach from our limited, self-referencing identities and discover that we are a boundless mystery, one that resonates with the limitless Mystery of God.
Some of the well-known Christian mystics who focused on the First Person include Gregory of Nyssa (330-395), Pseudo-Dionysius (c. 500 CE), Maximus the Confessor (580-662), St. Gregory the Great (540-604), St. Bonaventure (1217-1274), Marguerite Porete (d. 1310), Meister Eckhart (1260-1327/8), the author of The Cloud of Unknowing (14th century), St. John of the Cross (1542-1591), and Thomas Merton (1915-1968).
Let's take a closer look at some of these First Person Mystics:
Second Person Mystics: Introduction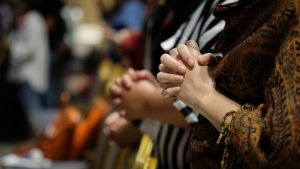 Christian mystics trust in a personal Divinity who manifests in all interpersonal relationships. These mystics experience the divine as a reality that features subjectivity, consciousness, and intentionality. For them, the divine Unknown and Uncaused Source of everything became embodied in Jesus Christ. Trusting in Christ's eternal Presence, contemplative Christians enter an active I-Thou relationship with the transcendent and personal reality we call God. We come to feel deeply known and understood and we learn to surrender our self-centered ego preoccupations. Mystics report that as this surrender deepens, we become illumined with the eternal and universal qualities of Christ. In Jesus Christ, the First Person becomes accessible in our interpersonal relationships because there is an inter-Personal dimension in God.
Some of the well-known Christian mystics who focused on the Second Person include St. Augustine (354-430), St. Francis of Assisi (1181–1226), St. Teresa of Ávil