First Person Mystics: Introduction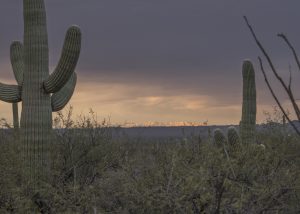 Many Christian mystics were particularly drawn to the First Person, the dimension of God that transcends the material world, our five senses, and our capacity for cognition and image-making. The First Person of the Holy Trinity is the Creator, the Father/Mother, the unfettered Mystery of God that has no specific location but is everywhere, both beyond and within us. Jesus called the Creator his Abba. When we go spelunking into our depths as persons, we can detach from all our limited, self-referencing identities, and discover that we are a mystery, one that resonates with the limitless Mystery of God. We discover that God's vast Mystery stirs within us, inviting us to know ourselves as a limitless, blessed mystery.
Some of the well-known Christian mystics who focused on the First Person include Gregory of Nyssa (330-395), Pseudo-Dionysius (c. 500 CE), Maximus the Confessor (580-662), St. Gregory the Great (540-604), St. Bonaventure (1217-1274), Marguerite Porete (d. 1310), Meister Eckhart (1260-1327/8), the author of The Cloud of Unknowing (14th century), St. John of the Cross (1542-1591), and Thomas Merton (1915-1968).
Let's take a closer look at some of these First Person Mystics: