Second Person Mystics: Introduction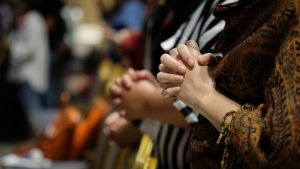 Christian mystics trust in a personal Divinity who manifests in all interpersonal relationships. These mystics experience the divine as a reality that features subjectivity, consciousness, and intentionality. For them, the divine Unknown and Uncaused Source of everything became embodied in Jesus Christ. Trusting in Christ's eternal Presence, contemplative Christians enter an active I-Thou relationship with the transcendent and personal reality we call God. We come to feel deeply known and understood and we learn to surrender our self-centered ego preoccupations. Mystics report that as this surrender deepens, we become illumined with the eternal and universal qualities of Christ. In Jesus Christ, the First Person becomes accessible in our interpersonal relationships because there is an inter-Personal dimension in God.
Some of the well-known Christian mystics who focused on the Second Person include St. Augustine (354-430), St. Francis of Assisi (1181–1226), St. Teresa of Ávila (1515-1582), and Henri Nouwen (1932-1996).
Let's take a closer look at some of these Second Person Mystics: