What People are saying about My Dear Far-Nearness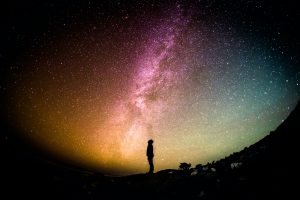 My Dear Near-Farness
is a wide-ranging, warm work that fruitfully explores the nature of the Christian Trinity from a novel perspective: immanent as well as transcendent, in kataphatic and apophatic terms, through a personal journey that is centered on Catholic mysticism but is profoundly ecumenical. Robert Jonas' telling of this journey is timely, as Christian-based seekers increasingly incorporate ideas and practices from many sources – mindfulness meditation, psychotherapy, religion, and philosophy. Highly recommended.
– Mark Unno, Professor of Religious Studies, University of Oregon, Vice President, Society for Buddhist-Christian Studies.
This book is a precious gift to the contemplative community, especially Christians yearning for a more interior, immediate, and immanent connection with their own awareness, the sacred meeting place of Unity.  Jonas's book is a wonderful expression of the author's spiritual evolution and awareness as a Christian in dialogue with other faiths. The book's final chapter particularly stands out to me: it is beautifully written and a perfect way to come in for a landing. The generosity of heart that informs My Dear Far-Nearness will reach all serious readers.
– Daniel Berlin, clinical psychologist and Jewish spiritual guide
The Doctrine of the Trinity is perhaps the most difficult and puzzling doctrine in Christian theological reflection. And as a historian of religions and Lutheran-Whiteheadian process theologian, I must confess that the Doctrine of the Trinity plays very little role in my own faith and theological reflection. But my encounter with Robert A. Jonas' book, My Dear Far-Nearness has brought me to think more deeply about the Trinity as his insights have creatively transformed my own. Jonas' approach is grounded primarily in his work as a psychotherapist, pastoral guide, and spiritual director and leader of contemplative retreats. His is a contemplative experiential understanding of God which allows him to dive deeply into what is means to identify oneself as a Christian, what it means to be human from a Christian perspective, and how given this we might contribute to the spiritual, social, environmental, and political issues now threatening human life on Planet Earth. And by the way, perhaps figuring out what the theologians attending the Council of Nicaea were reflecting about.
– Paul O. Ingram, professor, Pacific Lutheran University, author of Buddhist Christian Dialogue in an Age of Science, and Wrestling with the Ox: A Theology of Religious Experience.
I am doubly thrilled and inspired to read My Dear Far-Nearness. Jonas explores themes that are central to my heart, and so important for contemplative Christians who wonder how to access the Triune Mystery in their spiritual practices.
– Ruben Habito, professor at Southern Methodist University, author of Be Still and Know: Zen and the Bible, and Healing Breath: Zen for Christians and Buddhists in a Wounded World.
This is a good book. Read it. Practice it. Learn its moves, beyond dogmatic formulas, and explore the transformative consciousness that upwells within each present moment. We need a freshening of our well-used doctrinal formulas, for they have often become off-putting and now sound pretentious. Jonas draws on decades of contemplative practice and speaks from within that practice to enliven our traditions and allow our minds to open to the vast love that is always near, creating beloved community.
– John Keenan, author of The Gospel of Mark: A Mahayana Reading, and The Wisdom of James: Parallels with Mahayana Buddhism.
"In bringing the three divine Persons of the Holy Trinity—Creator, Incarnate One, and Holy Spirit—right into the eternal present moment of our daily lives, Jonas artfully shows us how we can awaken to the Holy Trinity within ourselves and experience extraordinary holiness in the midst of the ordinary. Ultimately, through self-emptying and inwardly listening for the Divine Voice, we can awaken to our true Self where all distinctions between the three Persons dissolve and we find ourselves in a dance-around of love, as Jonas describes it, where only God remains. Such moments in the transformation of consciousness reveal to us, not so much a new understanding of the Holy Trinity but, rather, a new sense of ourselves as being what Jonas calls a holy Presence, now living and breathing the mystery of the Holy Trinity into our everyday lives."
— Rev. Dr. Stephanie Rutt, Founding Minister of the Tree of Life Interfaith Temple and author of Call of the Mourning Dove: How Sacred Sound Awakens Mystical Unity
"Robert Jonas's fresh, provocative take on the Holy Trinity is an eye-opener—certainly for Christians but also for non-Christians, most of whom view the Trinitarian doctrine as an article of faith rarely contemplated by the faithful themselves, and 'the Father, the Son and the Holy Ghost' as so much mumbo jumbo. Jonas's integrative approach (science-religion, East-West, spiritual-material, spiritual-psychological, unity-diversity) and his practical orientation centered on direct spiritual experience will resonate not only with contemplative Christians but also with Hindus and Buddhists and the mystically inclined of any tradition and no tradition, as well as all the unaffiliated seekers and consciousness explorers who long to unite with the Infinite."
— Philip Goldberg, author of American Veda: From Emerson and the Beatles to Yoga and Meditation, How Indian Spirituality Changed the West and cohost of Spirit Matters podcast.
My Dear Far-Nearness is a one-of-a-kind book from a one-of-a-kind author. It distills a lifetime of spiritual practice and analytical reflection. Robert Jonas has long been at the forefront of lived Christian-Buddhist dialogue. Before "double religious belonging" became a topic of intense academic interest, he patiently blazed a path of contemplative study and firsthand participation, drawing deeply from the wells of these traditions. His journey carried him into close association with giants like Henri Nouwen and the Dalai Lama, led him to vocations as a psychotherapist, a musician (on the Shakuhachi Zen bamboo flute), and a spiritual director.
For Jonas the Trinity is what we might call a divine way of life. This central theme seamlessly integrates the wide variety of perspectives that intersect in Robert Jonas's own career, those of psychotherapist, mystic, teacher, musician, activist, scholar.
It is ironic that the theology of the Trinity—whose entire substance is the oneness of the many or the complexity of divine unity—is itself so rarely communicated through manifold media. The Trinity is not an esoteric doctrine: on the contrary, it is immediately relevant to human experience. My Dear Far-Nearness bridges the gap between academic theology and spiritual practice and shows how a Trinitarian understanding provides a pathway to the transformation of human consciousness.
– S. Mark Heim is the Samuel Abbot Professor of Christian Theology at Andover Newton Seminary at Yale Divinity School, and the author of The Depth of the Riches: A Trinitarian Theology of Religious Ends and Crucified Wisdom: Christ and the Bodhisattva in Theological Reflection.