Third Person Mystics: Introduction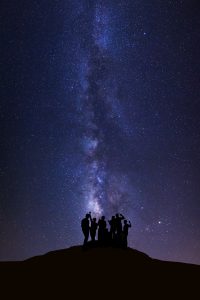 The Third Person of the Holy Trinity – the Holy Spirit – is named Ruach in the Hebrew tradition and Hagios Pneuma by Orthodox Greek Christians. For Christian mystics, the Spirit is the ever-fresh, living presence of God who stirs within us and who gathers us into community. The Holy Spirit's presence within and among us is recognized by what St. Paul calls the fruit of the Spirit: love, joy, peace, patience, kindness, generosity, faithfulness, gentleness, and self-control. In Christian scripture, the paradigmatic appearance of the Holy Spirit occurs in the Book of Acts (2:1-13).
Some of the well-known Christian mystics who focused on the Third Person include the Cappadocians (4th century), John Scotus Eriugena (810-877), Symeon the Theologian (949-1022), William of St. Thierry (1085-1148), Gregory Palamas (1296-1359), John Ruusbroec (1293-1381), Julian of Norwich (1342-1423), and Thomas Merton (1915-1968).
Let's take a closer look at some of these Third Person Mystics: